Christmas Jumper Day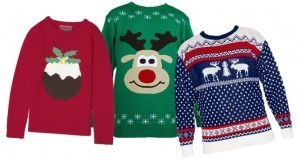 This Christmas, we are supporting the Save the Children Christmas Jumper Day, on December 15th. This is the same day as our Christmas Fair, so what better way to celebrate, than to don some festive knitwear?
Don't worry if your child hasn't got a Christmas jumper – a bit of tinsel on an ordinary top will be fine. Please be aware, we do expect children to wear uniform on their bottom half, so no jeans etc.
We are asking each child and adult to donate £1.00 for the privilege of wearing their jumpers. The money raised will be shared between two very worthwhile charities – Save the Children and Ruddi's retreat. Please help us to raise as much money as possible – do your bit in a Christmas knit!