Christmas Jumper Day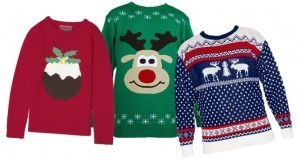 This Christmas, we celebrated Christmas Jumper Day, on December 15th. This was the same day as our Christmas Fair, so what better way to celebrate, than to don some festive knitwear? We charged staff and children£1 each for the privilige.
We raised £300, which we will split between Save the Children, Ruddi's Retreat and The Forget Me Not Trust.
Join us again for this year's event on Friday December 14th.